On December 11, 2022, the Shigatse Tingri Airport project has successfully passed the industry acceptance. This is another milestone event after the completed acceptance of the Tingri Airport project and the successful operation of the test flight, which took a solid step for the official operation of the Tingri Airport.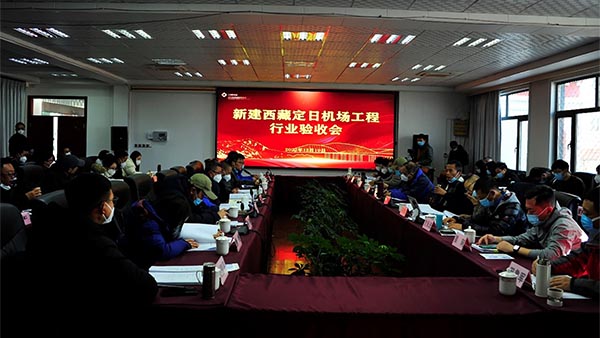 Tingri Airport is located in Meimu Village, Tingri County, Shigatse City, Tibet Autonomous Region, China. As a high plateau airport with 59 kilometers away from Everest, the highest peak in the world, and an altitude of 4316.5 meters, Tingri Airport started construction on April 30, 2021, with a new 4,500-meter-long and 50-meter-wide runway, a full-length Class C smooth taxiway, and 7 vertical intersections

.
Airsafe has provided a whole series of navigation aid lighting system solutions for Tingri Airport, including a complete set of airport lighting control and monitoring system, single lamp control and monitoring system, sine wave constant current regulator, a full set of LED airport lighting fixtures and signs, etc.. This is also the first project of Airsafe to provide a complete set of navigation lighting equipment for civil airports, which is a milestone; in the meanwhile, the safe and reliable operation in the high-altitude environment fully proves the excellent performance of Airsafe products, and users have given highly favorable comments.